How to get your own Google Translate API key
To enable Auto translate for Inbox, you need to generate and connect your Google Translate API key to your account.
Overview
Create a New project in your Google Cloud account.
Activate Google Translation API service
Generate your API Key
Restrict the API usage (optional)
Step-by-step guide:
Go to Google Cloud Platform console and Login in with your Google account.

Create a New Project from the top menu bar. Give it a name and select Create. You'll reach your project dashboard.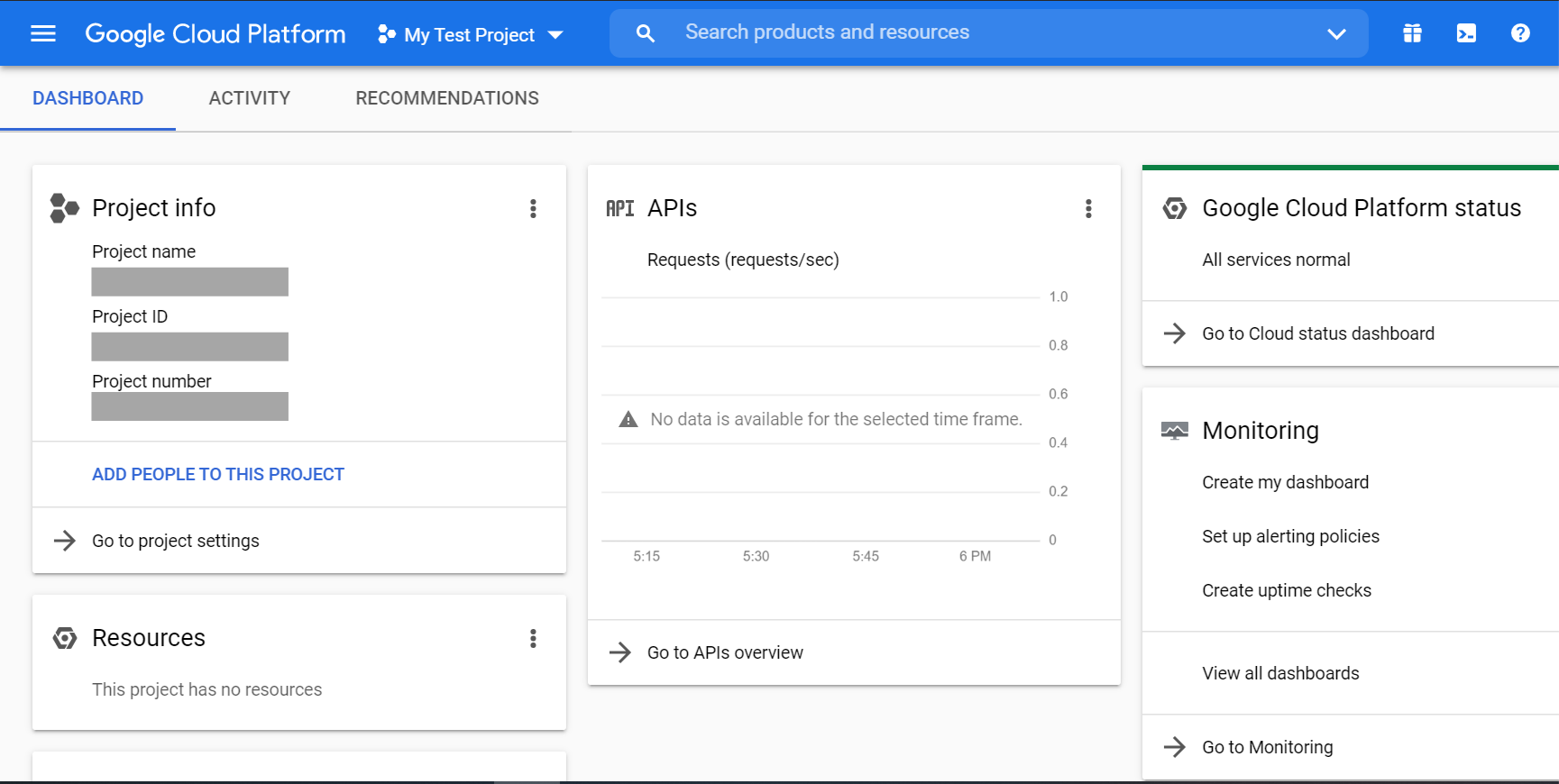 Now click on the left hamburger button and go to APIs & Services.

Press Enable APIS and SERVICES in the Dashboard.

Now search for translate and click on the `Google Cloud Translation API1 result.

Click Enable. This activates your Google Translation API service. Here after you've enabled API, you might be asked to enter the billing details if you haven't done it already. You need a paid account to use Google's Translation services.

Now to generate your API key, select the create credentials button from the screen. If you can't find the button, Go to the credentials option from your side menu bar.

Now click on the Create credentials drop-down button and select the API key.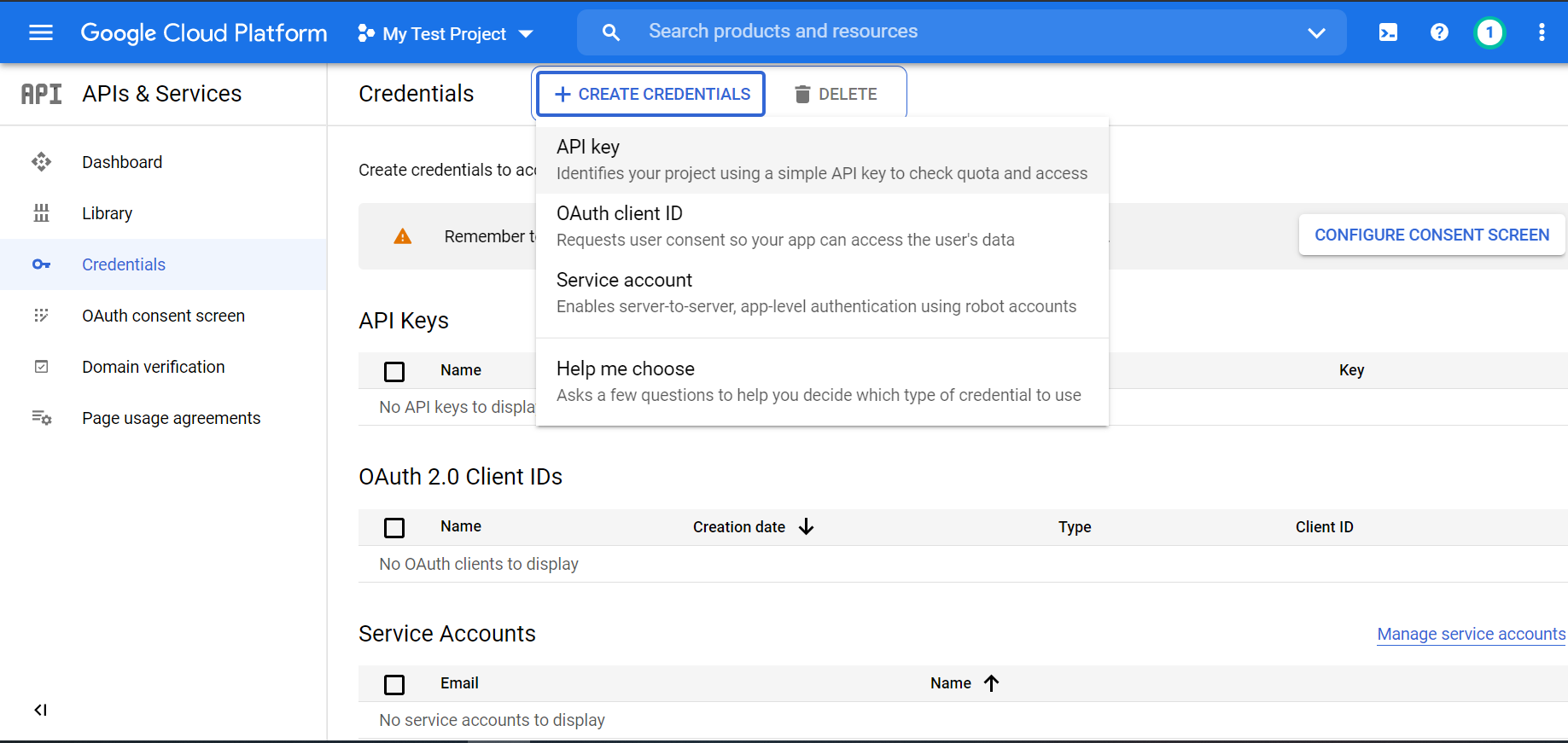 Your API key would be displayed in a pop-up window. You can copy and paste this into your Inbox account.

You can also restrict your API key to prevent unauthorized or overuse of your account. There are two types of restriction - you can either restrict the API on where it is being used or you can restrict its usage quota.