Understanding the Engage module
What is 'Engage' by Yellow AI?
Engage is a customer engagement product for marketers to craft multi-channel campaigns intuitively. The marketers can deliver total lifecycle CX from Acquisition, through Transaction, to Retention and Growth.

Outbound Vs Inbound Engagement
Outbound engagement are the campaigns where brands reach out to the customer segments. The context of the outreach could range from simple transactional updates through seasonal wishes to new product/service launch announcements.
Inbound engagement is carried out when customers visit the brand's website for exploring the offerings. The intent of inbound engagement is to nurture and turn the casual visitors into prospective leads/serious buyers.
More about Outbound
The 'Engage' product covers end-to-end outbound processes:
segmenting audience
creating/choosing message templates
scheduling campaigns
checking performance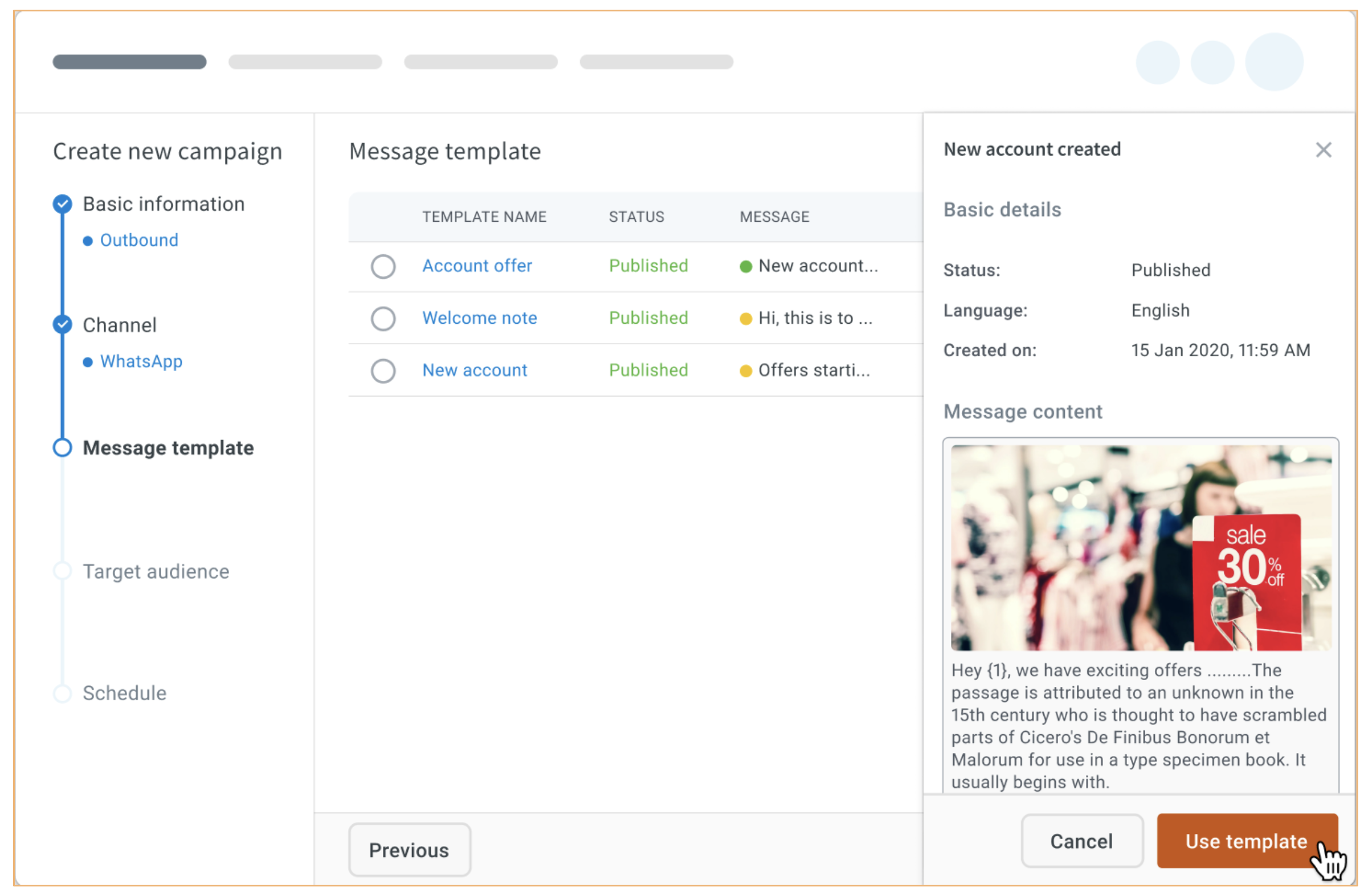 The outbound campaign can be run in multiple channels - Email, SMS, WhatsApp, FB Messenger, etc.
Note: The campaigns on messaging channels such as FB Messenger will be in the form of notifications.
More about Inbound
The 'Engage' product automates engagement with incoming website visitors:
observing the website visitor's actions/inactions
triggering various elements such as Bars, Slide-ins, Page takeovers and auto chatbot pop-ups
pushing to chatbot conversations for high engagement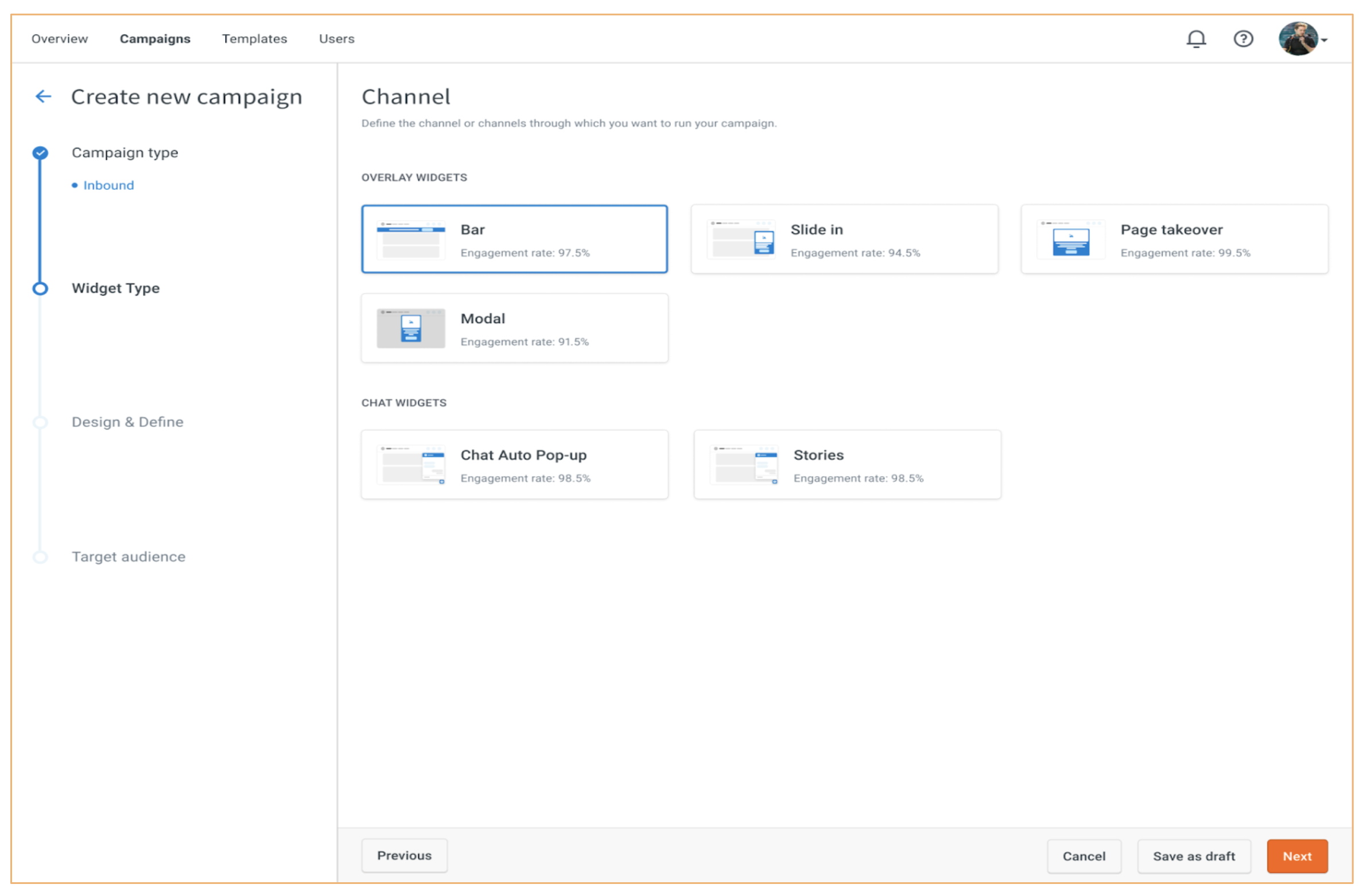 Two-way engagement
'Engage by Yellow AI' helps convert both outbound and inbound engagement into rich & personal 2-way conversations. The 2-way free-text conversation with the context of the user intent helps brands achieve high engagement rate.
Coming soon
Customer 360 -> gives a single view of the customer's profile data as well as behavior timeline across the channels
Templates Content Management -> a repository of proven, pre-designed message templates that can be utilised to launch campaigns in a giffy

Notification API product - A single API that can be consumed to launch notification campaigns for multiple channels such as WhatsApp, Messenger, SMS etc