How to sign up and accept bot invite?
This answer will help understand how a new user can register herself/himself and accept the bot invite. Keywords : invite
Go to https://cloud.yellowmessenger.com/ and sign up with your email or SSO. If you need more help, you can also follow this guide to signup on Yellow Messenger platform.

Post signup, you'll be redicted to Home. If you've received a bot invite at your email ID, you should be able to see a notification. Click on that bell icon.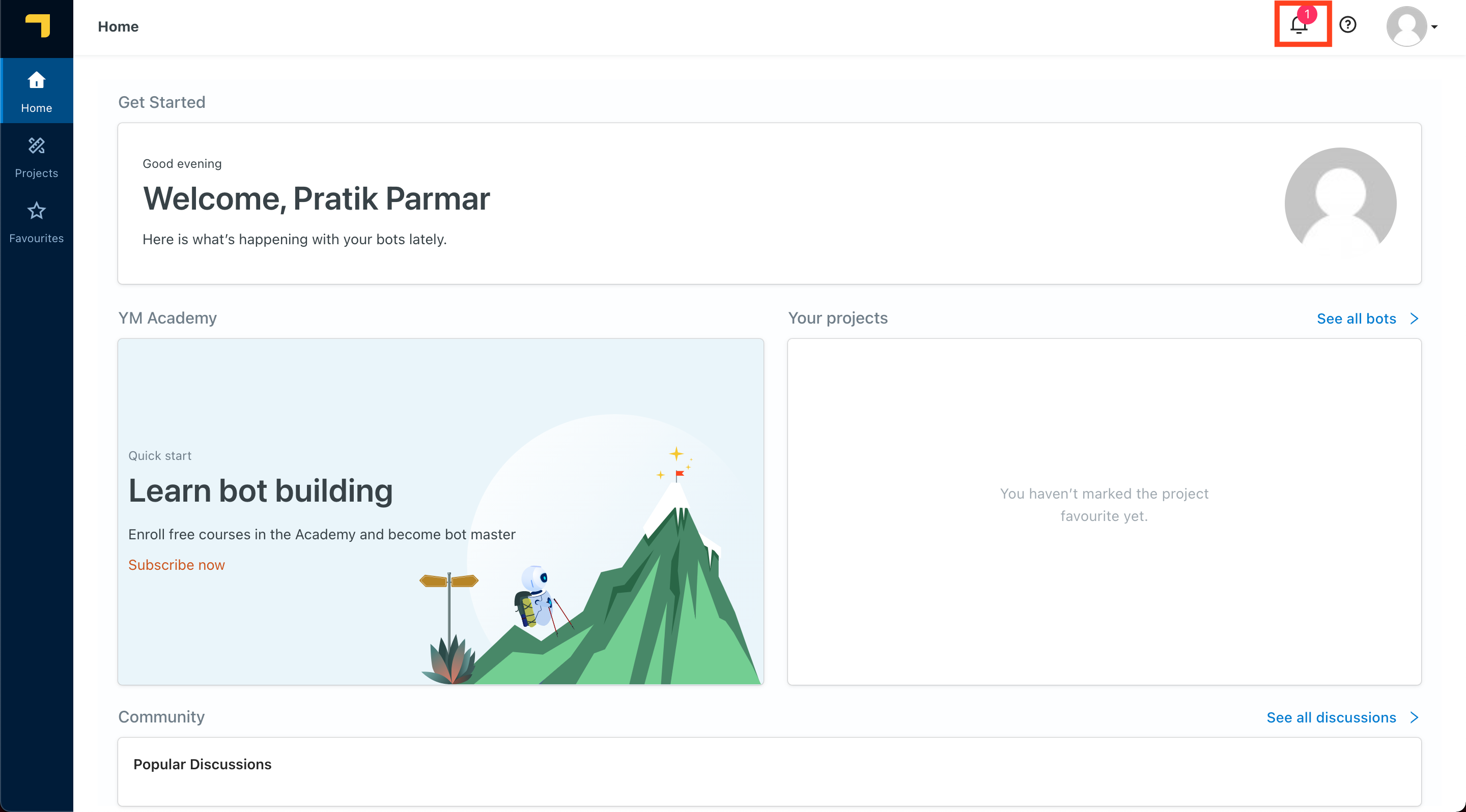 Under the Invites, you should be able to see the bot name and options to accept or reject the invite. Click on green tick button to accept the invite.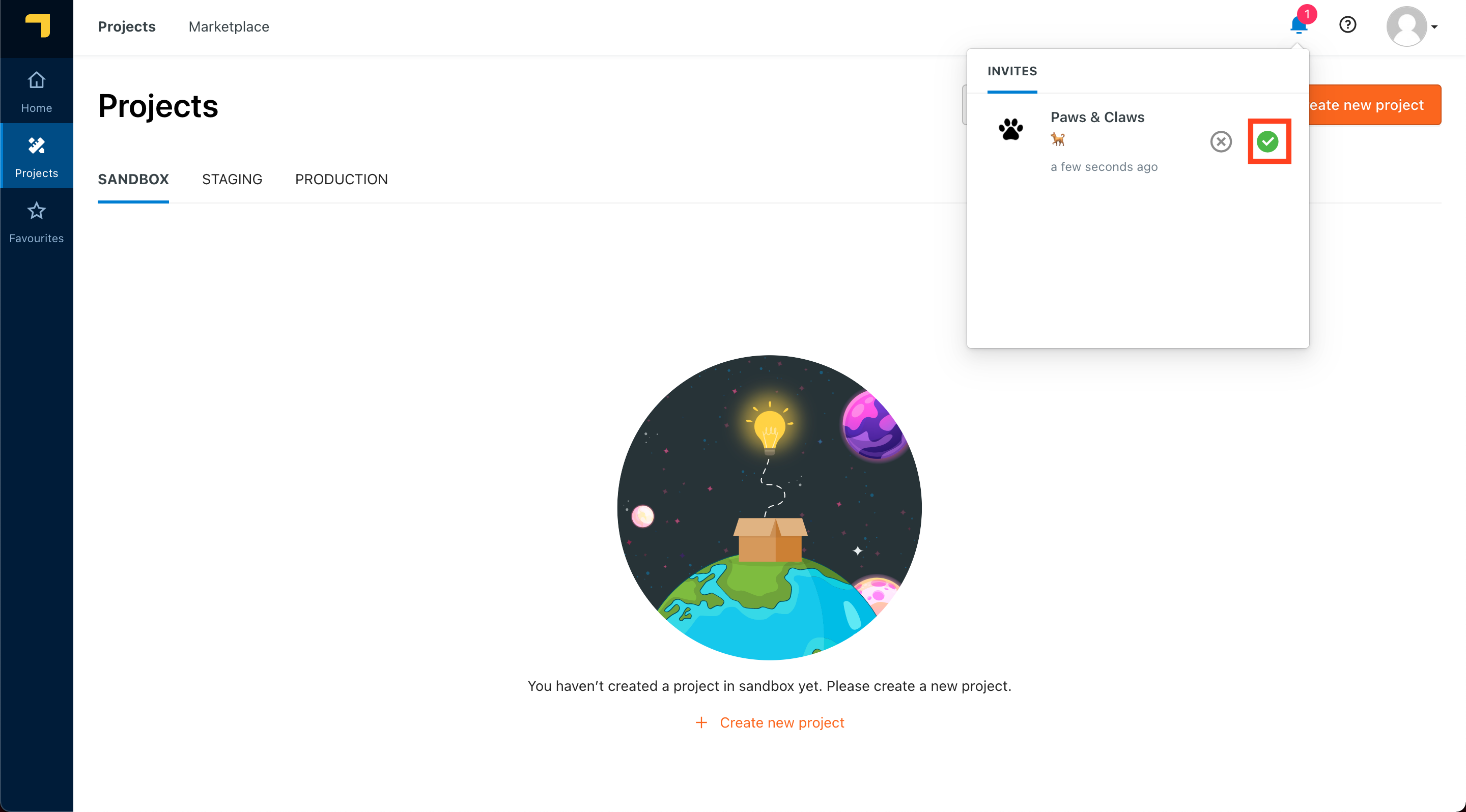 Now to Projects from the left sidebar. Under the STAGING you should see all the bot you've access to.