Access Management and Roles
How to share Bot Access?
Keywords : bot access, invite
Go to Configure section from the left side bar, open Access controls.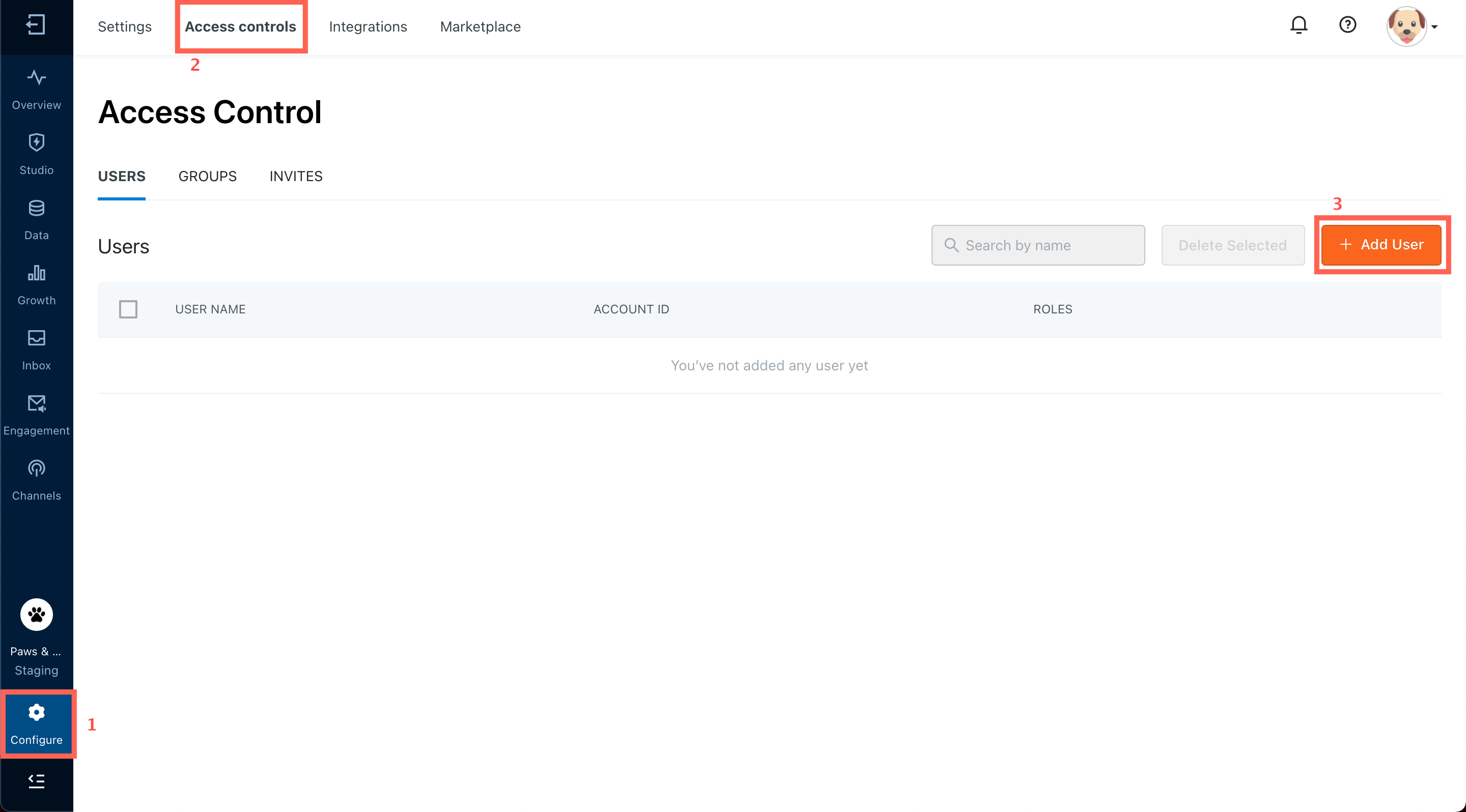 Click on Add User and add an email of the user you want to invite as well as the role under Access control field. Under the dropdown menu of Access control, you can see which role provides which privileges. Click on save.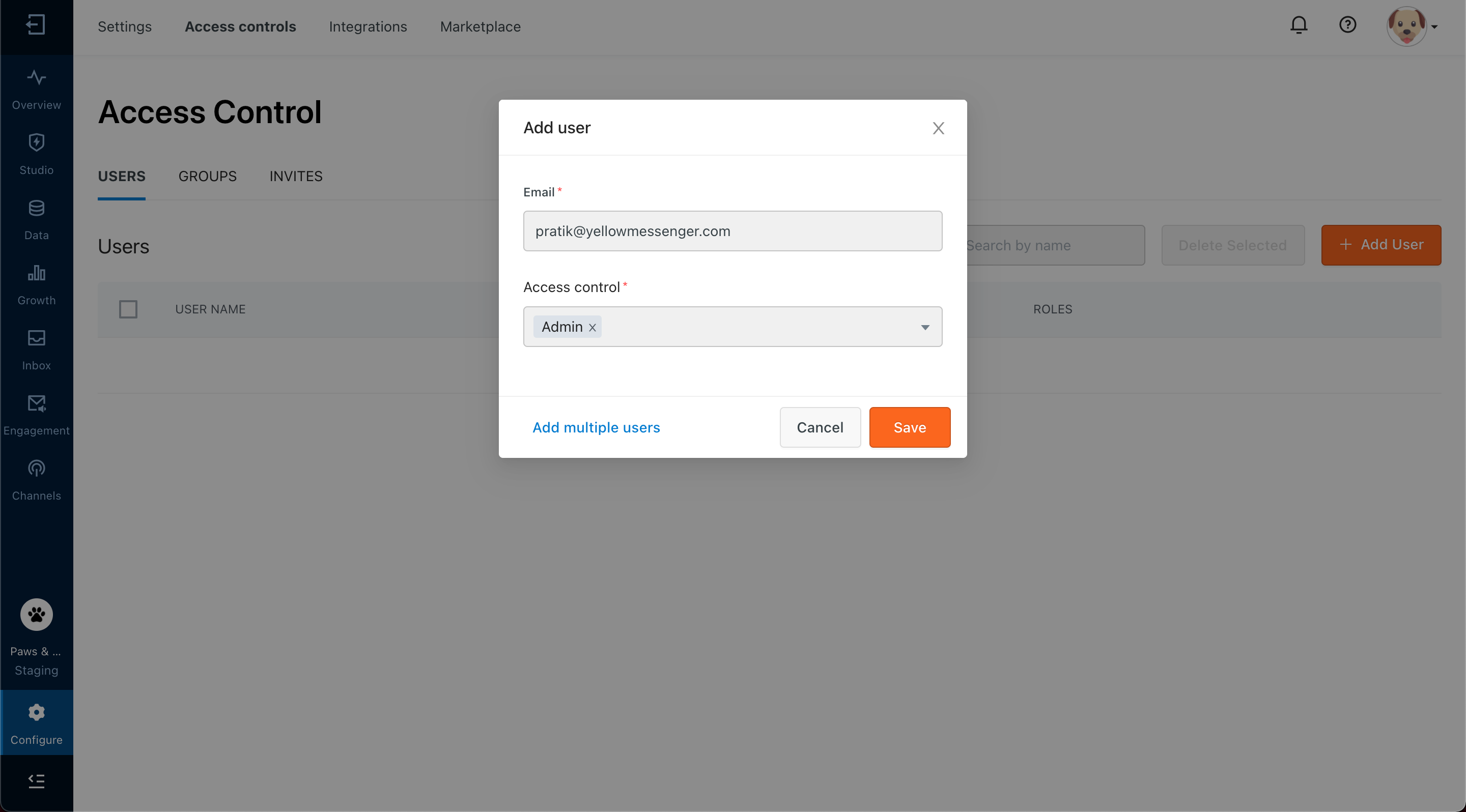 The user you've invited will received an email from Yellow Messenger to accept the bot invite. Follow to this guide to learn how to accept a bot invite.