Go to the link https://developers.google.com/hangouts/chat/how-tos/bots-publish and click Enable the API in step 1.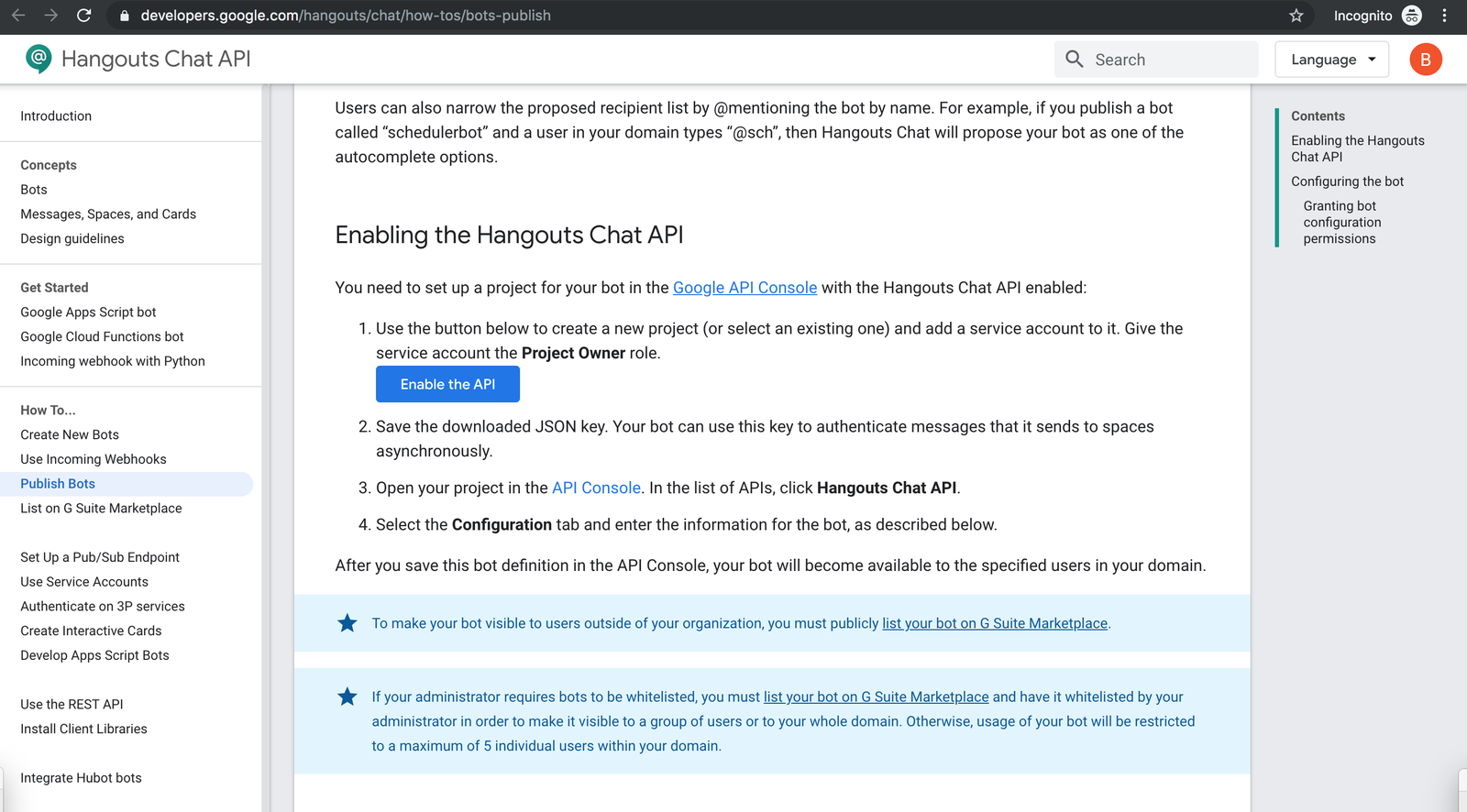 Select Create a new project from the dropdown and enter the project name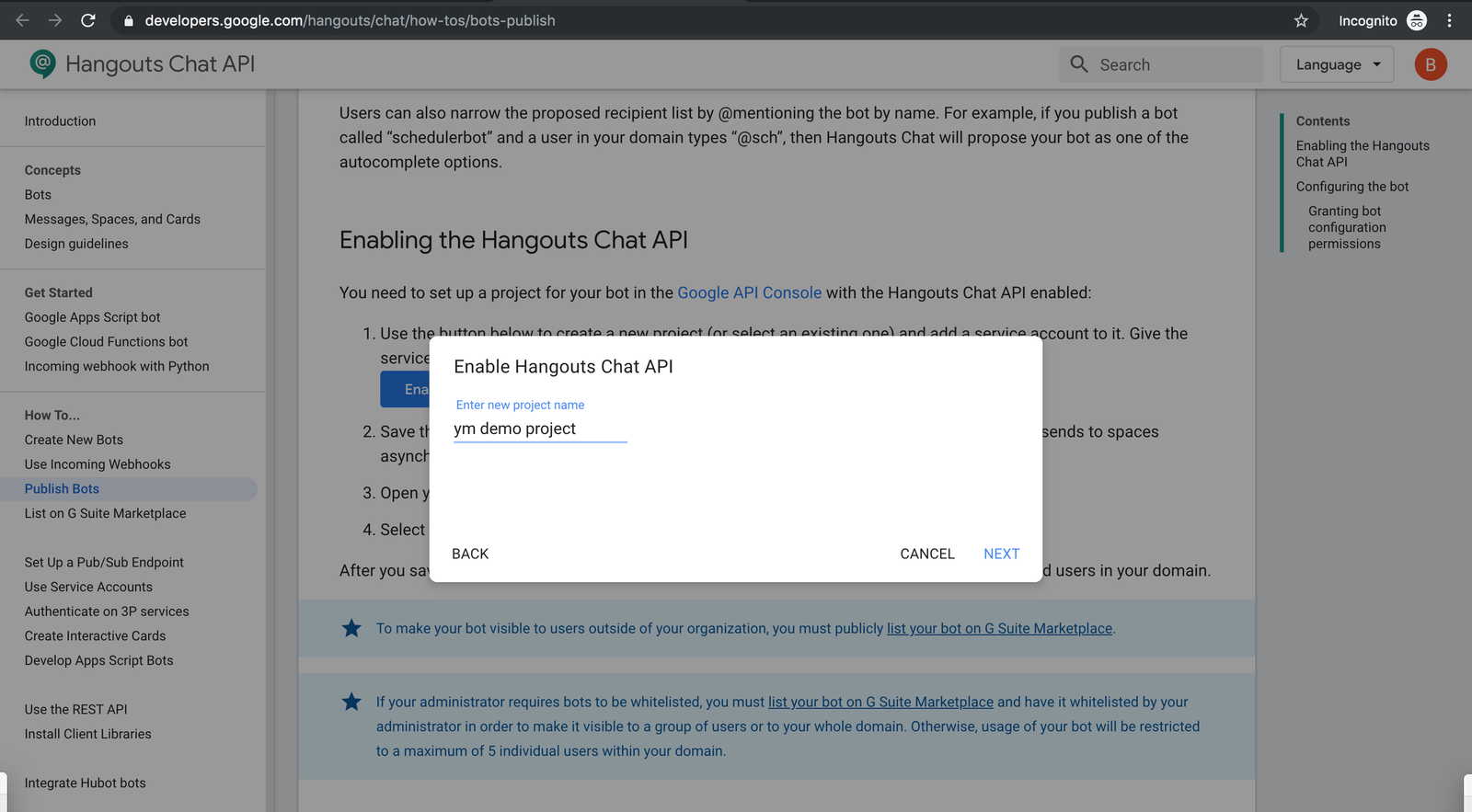 Open your project in the API CONSOLE by clicking the hyper link in step 3

In Google API console click ENABLE API AND SERVICES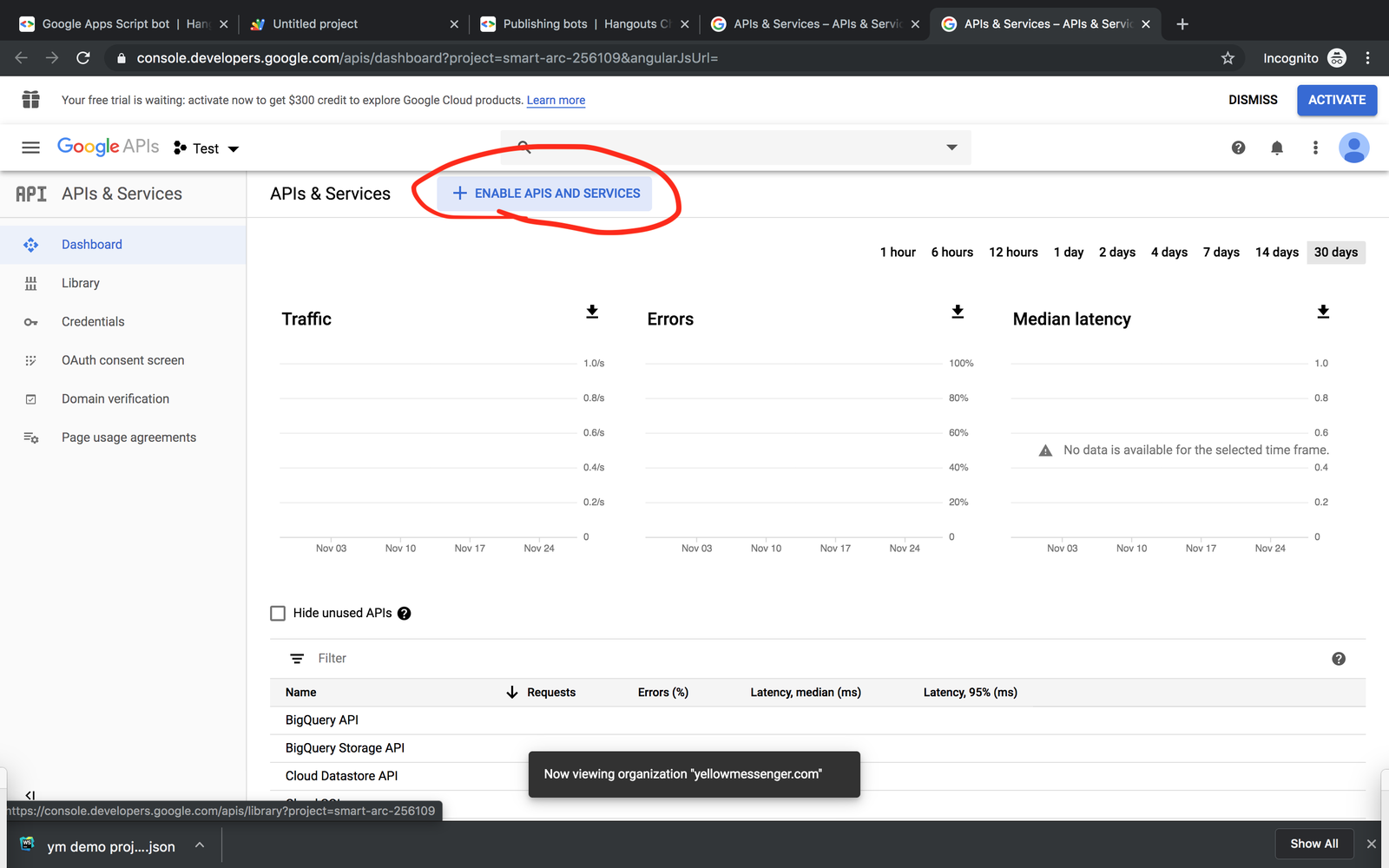 Search for Hangouts Chat API and enable it.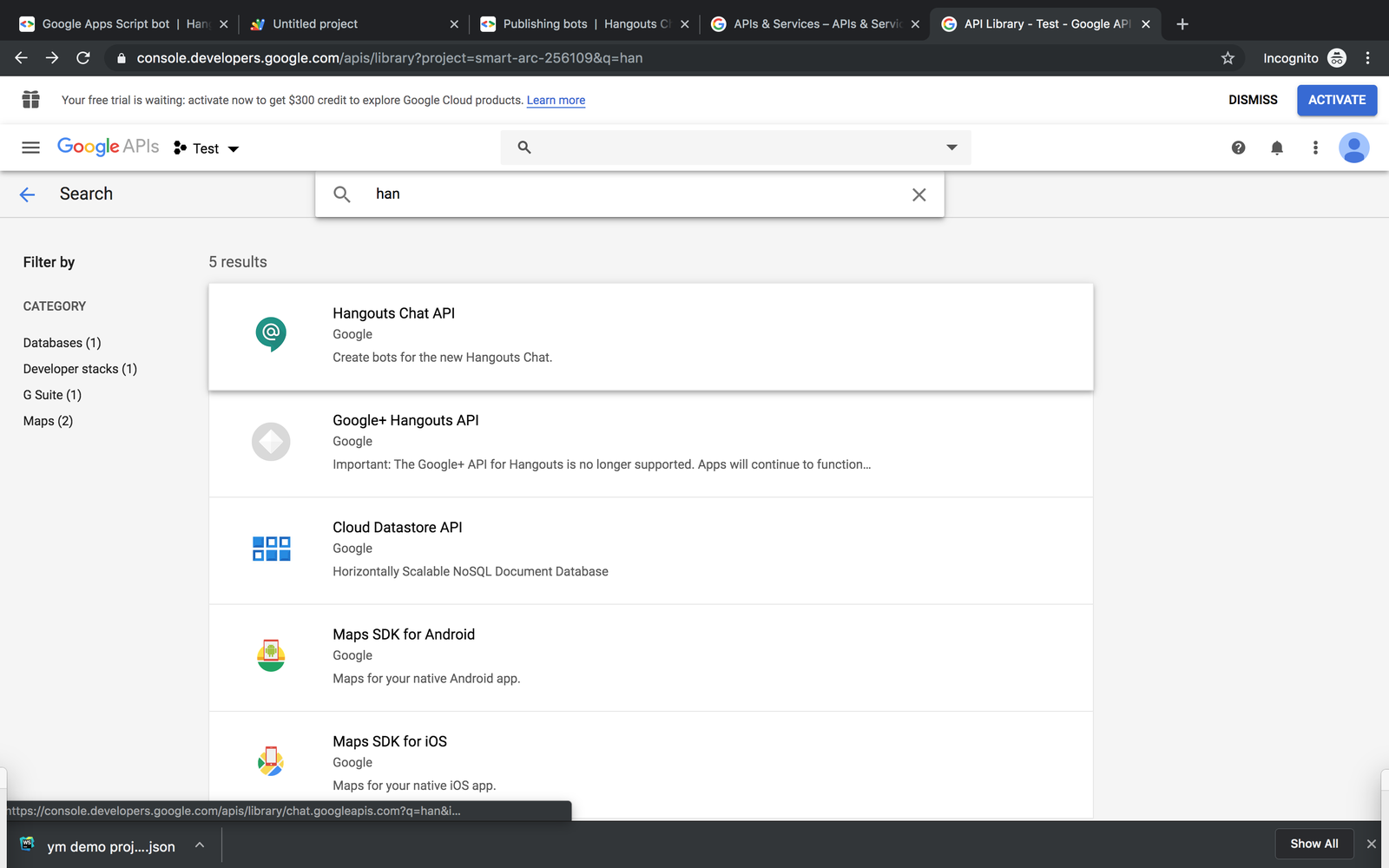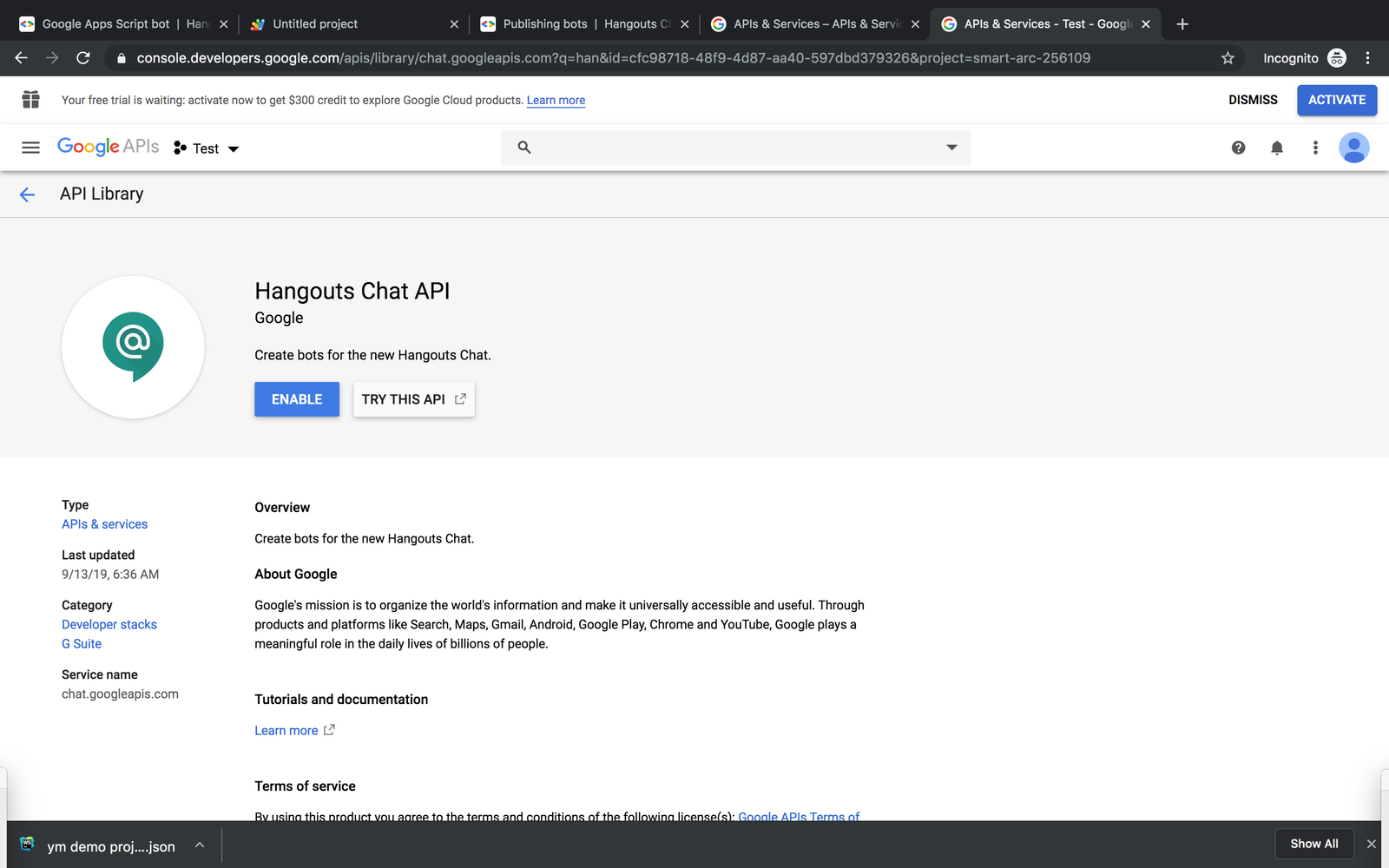 Make sure your project name is selected in the project section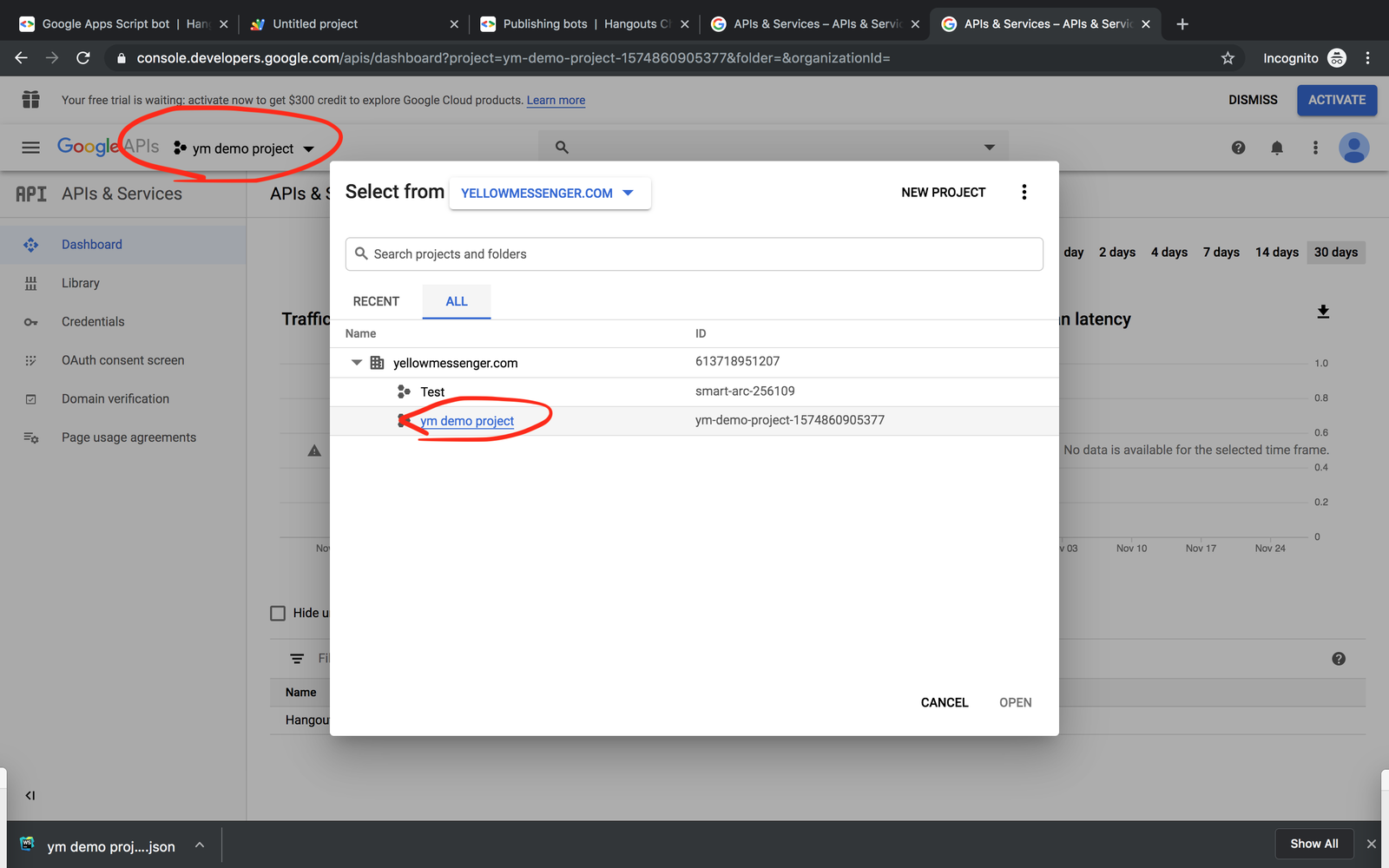 Click on your project name as shown below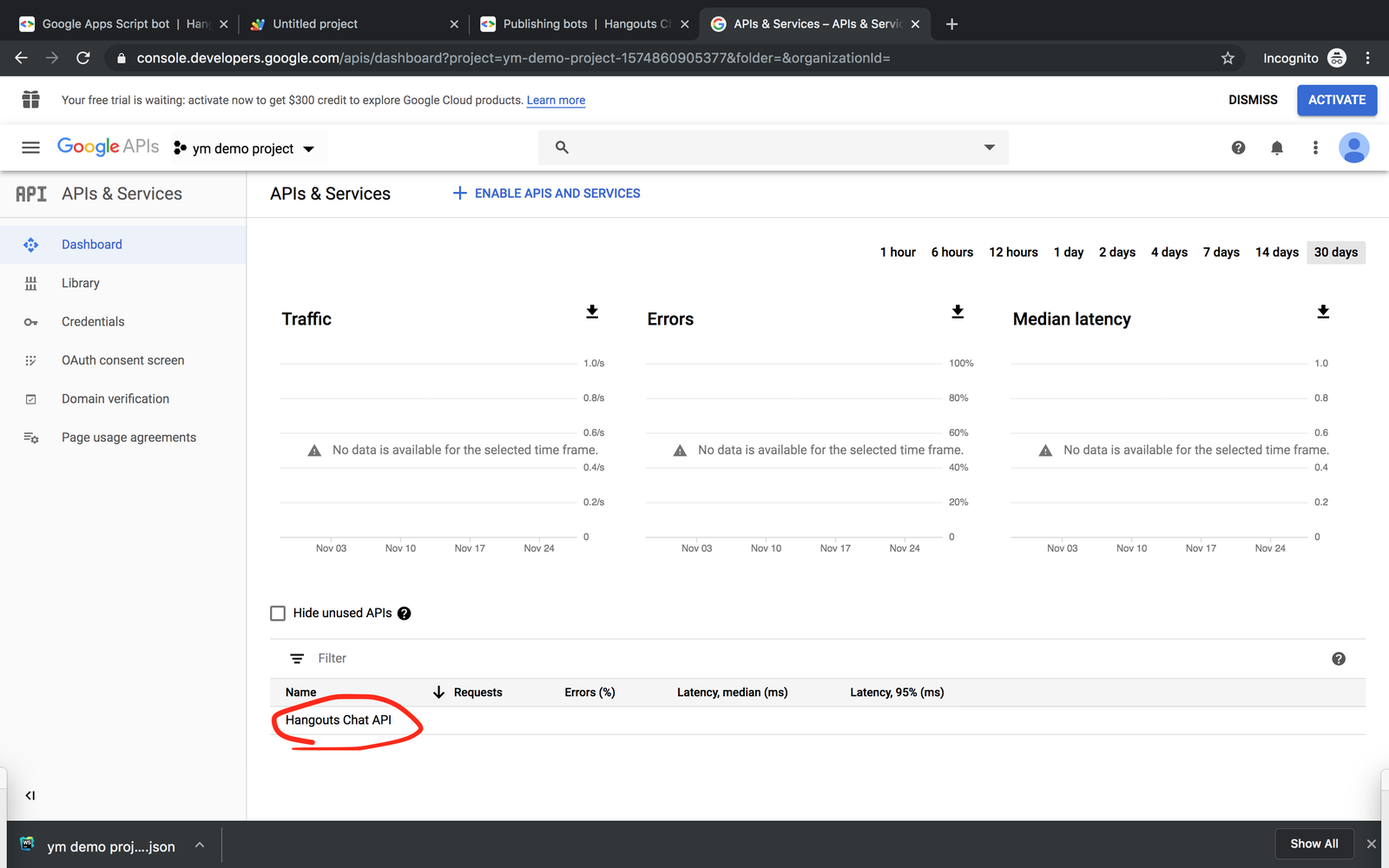 Go to Configuration settings and fill the required bot details.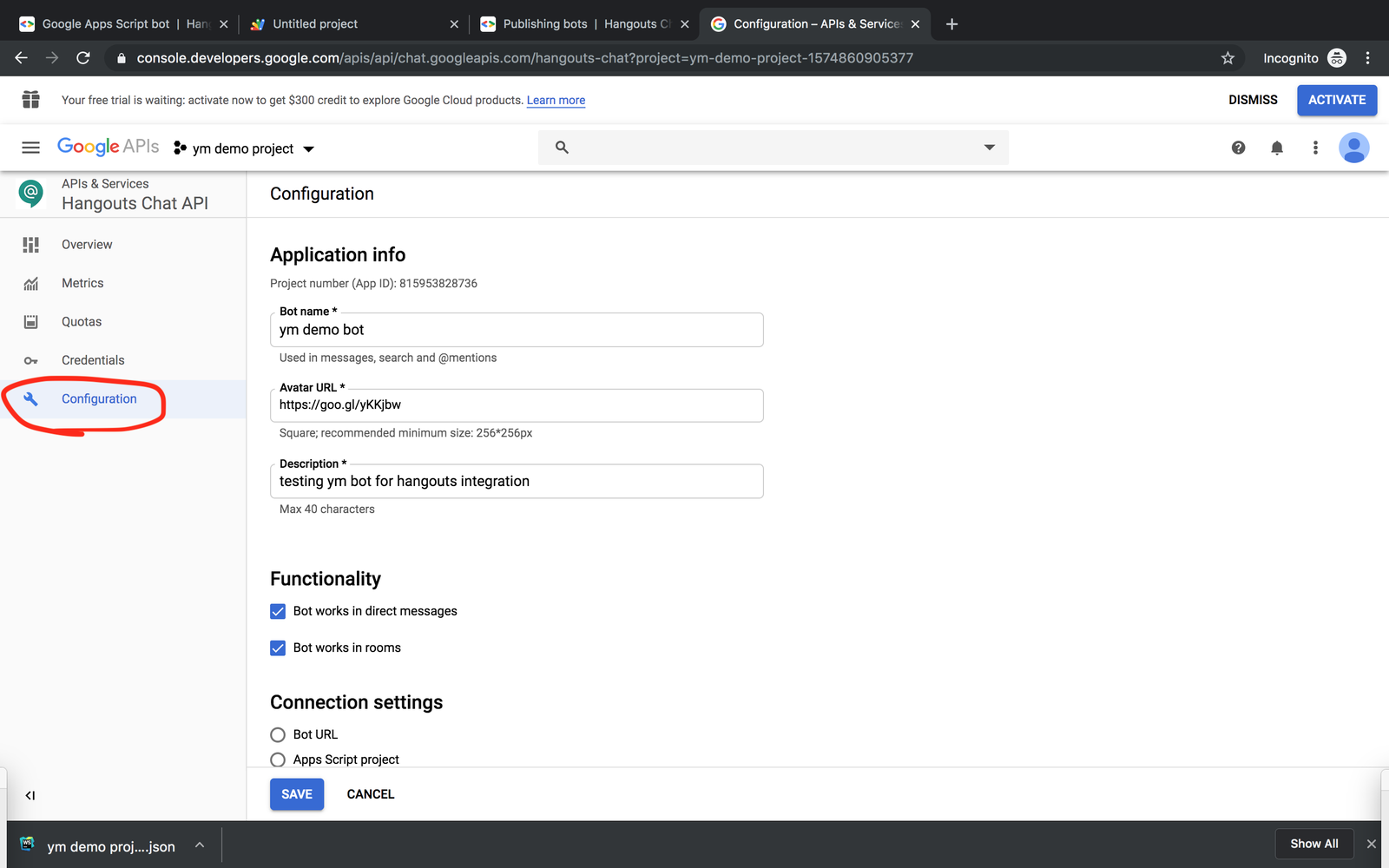 Paste "https://app.yellowmessenger.com/integrations/hangouts/receive/botId" in Bot URL field.
Example : https://app.yellowmessenger.com/integrations/hangouts/receive/x157148753865834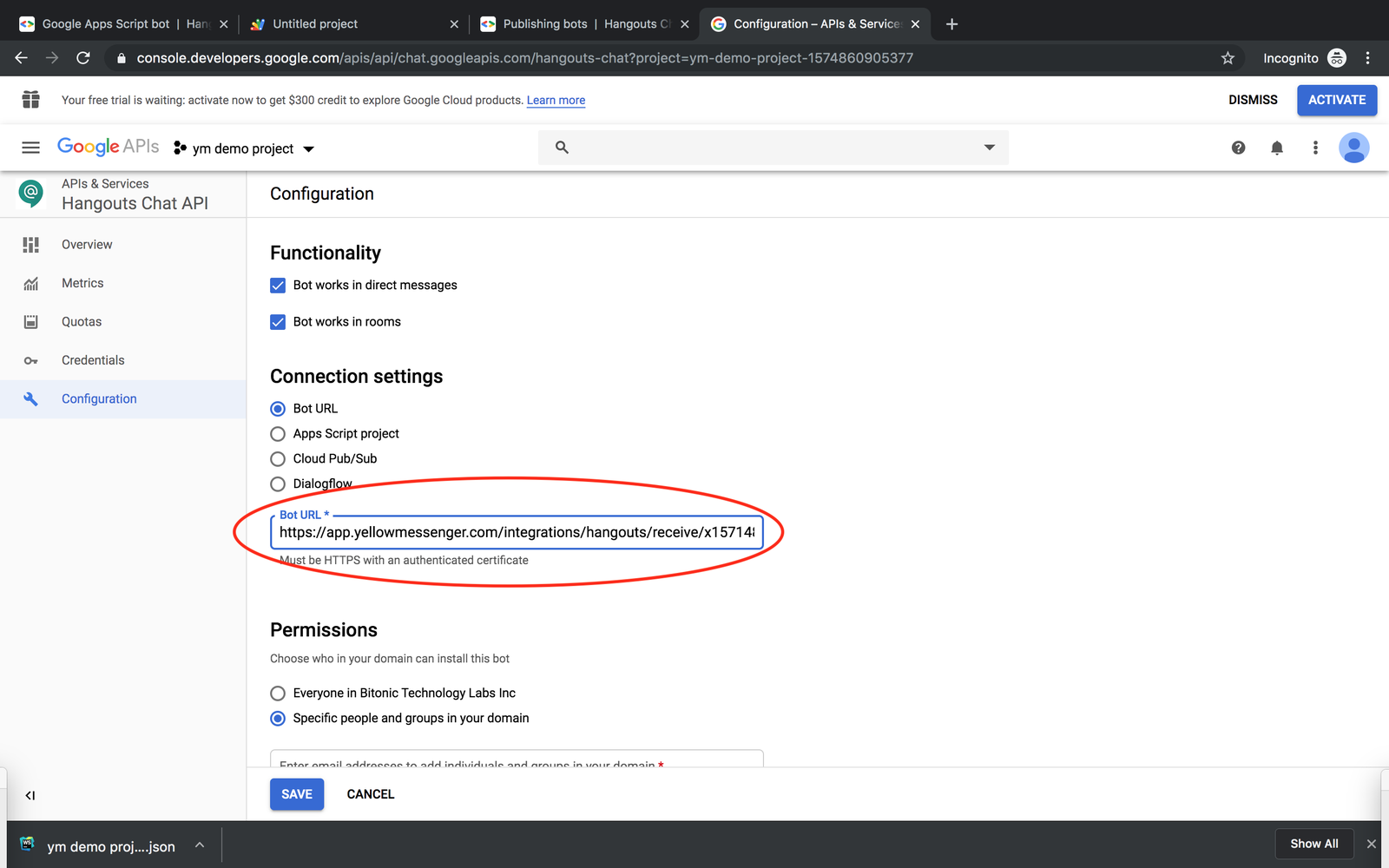 Go to https://chat.google.com/ , add your bot and start your conversation
For a more detailed explanation go to the link -
Note: Follow only Step 2: Publish the bot and Step 3: Run the sample. https://developers.google.com/hangouts/chat/quickstart/apps-script-bot