Scope of Integration
Yellow.ai Integration with Genesys Live Chat allows you to seamlessly connect your genesys service with the yellow.ai platform.
Note: We recommend this integration if you are using genesys on-prem solution otherwise you should use genesys PureCloud integration as that would be the latest version from genesys
Configuration
Inside your project, navigate to the Integrations tab and on the left side bar select Live Chat. You will find Genesys Live Chat.
You have to provide your genesys host and service name below to connect you genesys account with yellow.ai bot.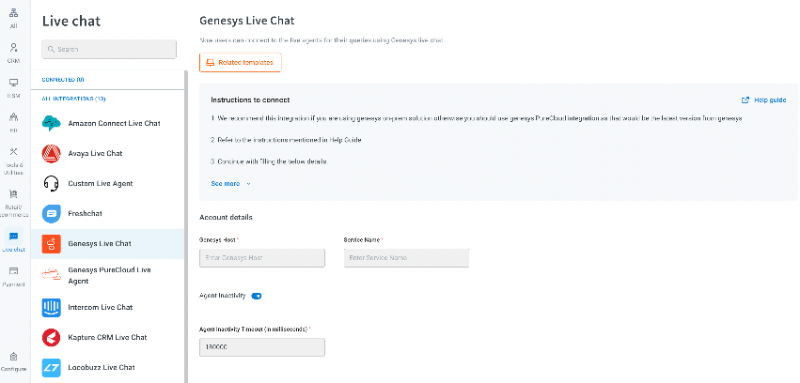 Use Case
In this integration you can use raise ticket node to create a conversation with Genesys agent and once conversation initiates the user can talk to the agent.
Limitations
Only text messages from both side is supported in this integration.
Reference