yellow.ai provides it's users who sign up with a business email a bot to explore the platform on a free trial period basis., with no strings attached! Interested? Follow this guide to create your first bot on the yellow.ai platform. ( conditions applied )
Building chatbot is fun. You start with a basic bot which is as simple as greeting Hello World! Then you move on to building a complex bot which can converse with users, answer FAQs and generate Lead for you.
Register yourself on https://cloud.yellow.ai/ using your email ID or signup using Google/GitHub/Microsoft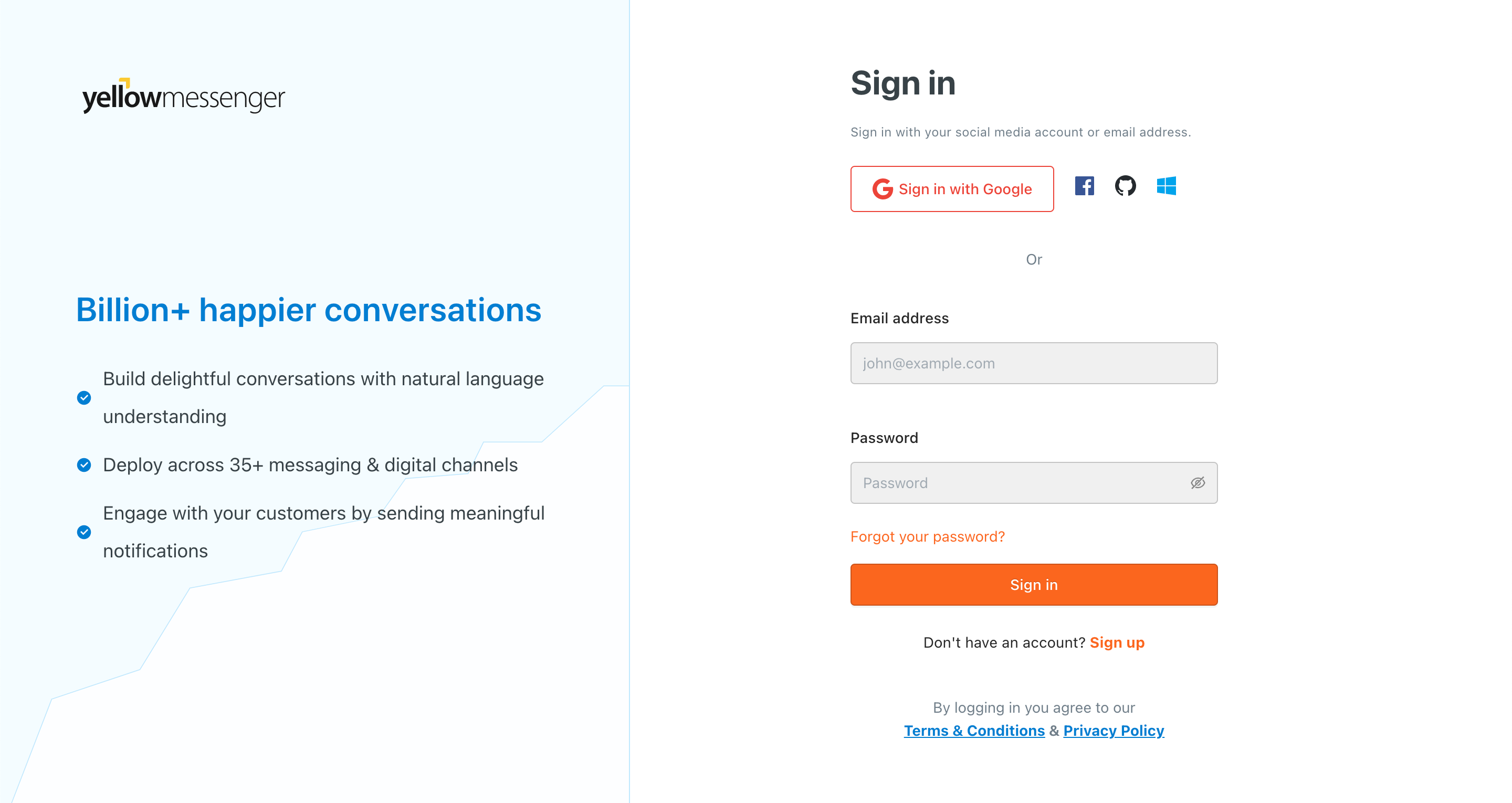 If you signup using email ID, once signup is done you should receive an email from yellow.ai. In that email, click on Get Started to verify your email ID.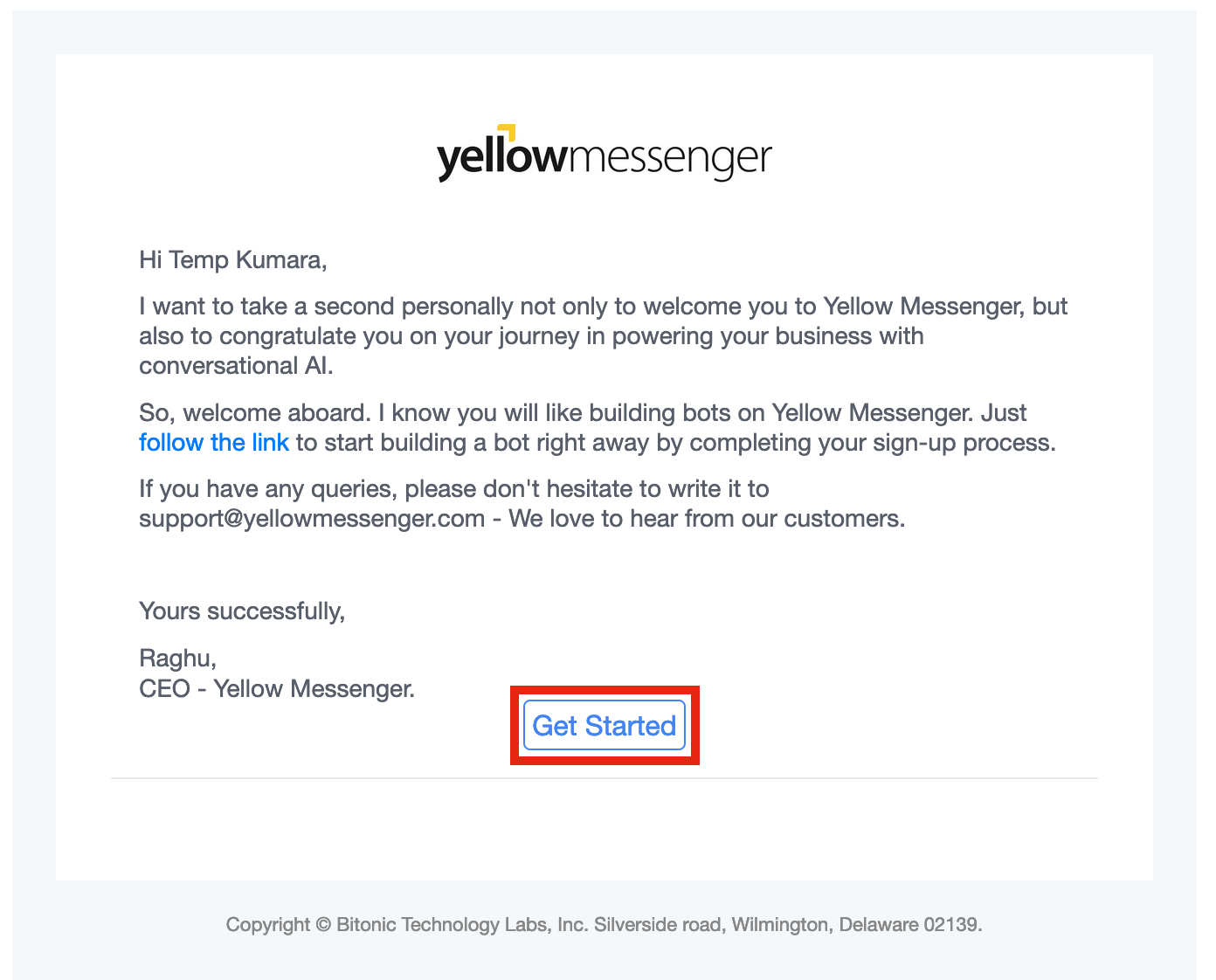 Post Signup, go to left sidebar and go to Projects. Now click on Create new project. You should see a popup now, click on Next.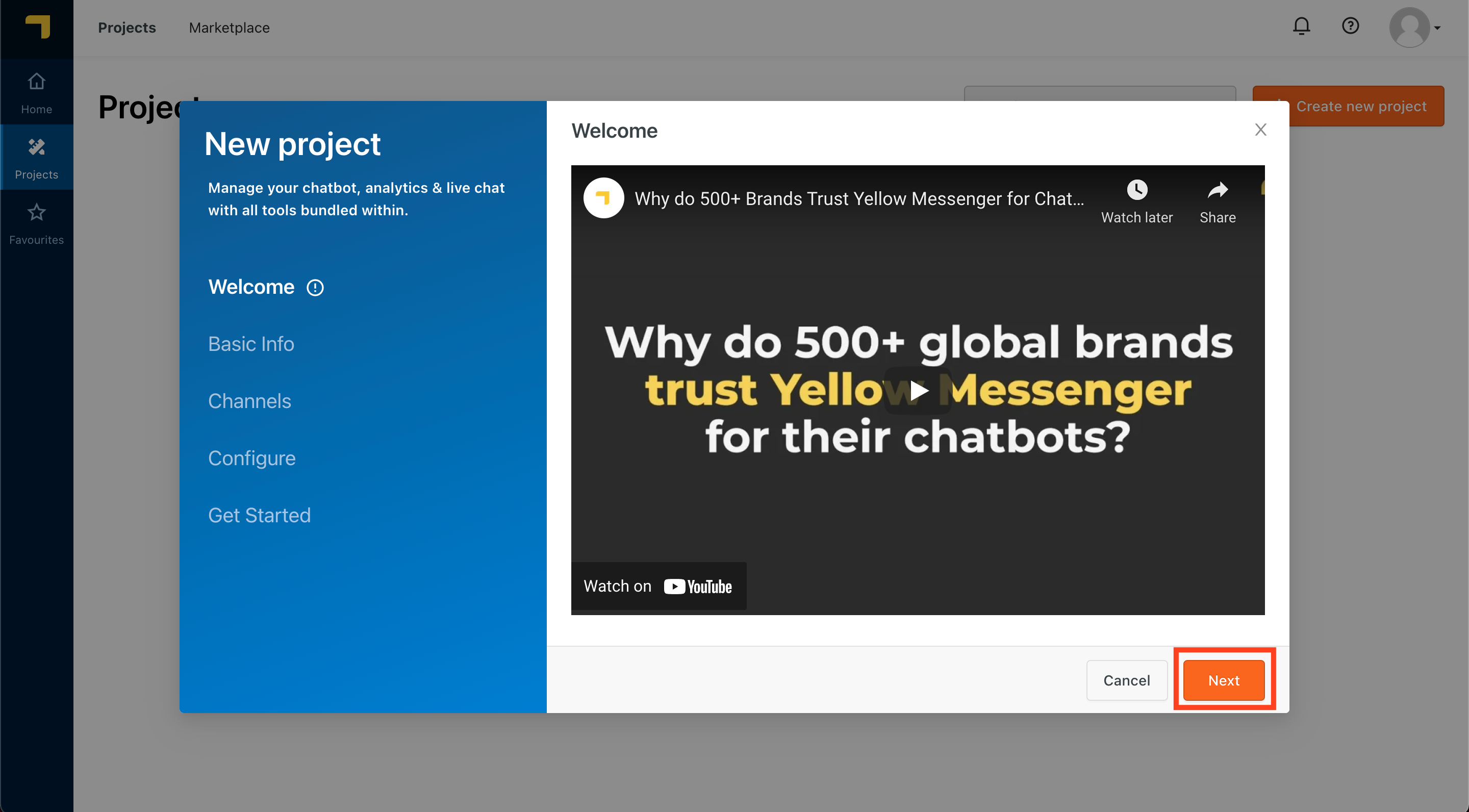 Fill bot related details such as Name of your bot, industry, bot description. If you don't have it with you right now, worry not! You can always change it later.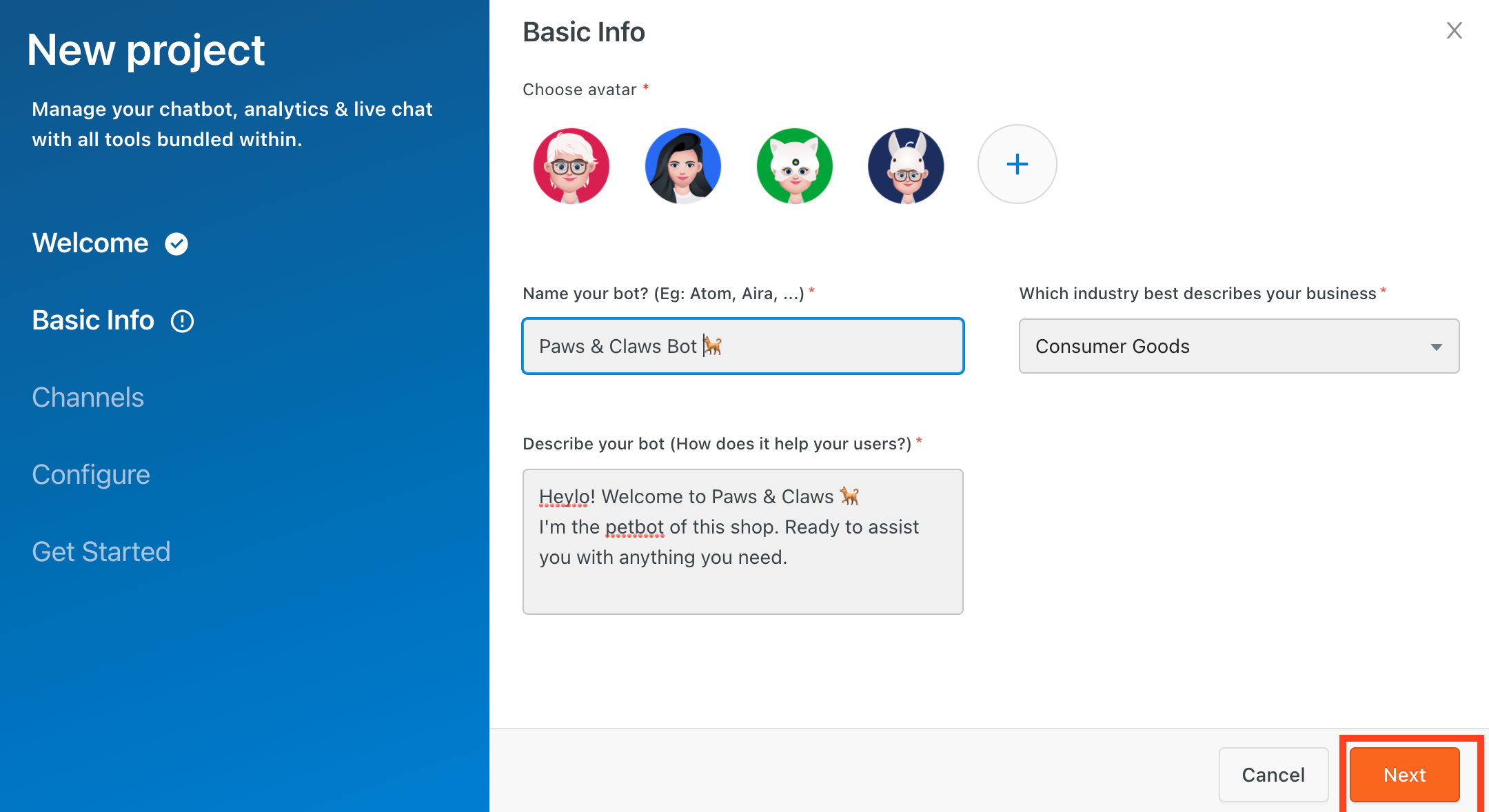 Select the channel where you want publish your bot. For now, let's just select `Website.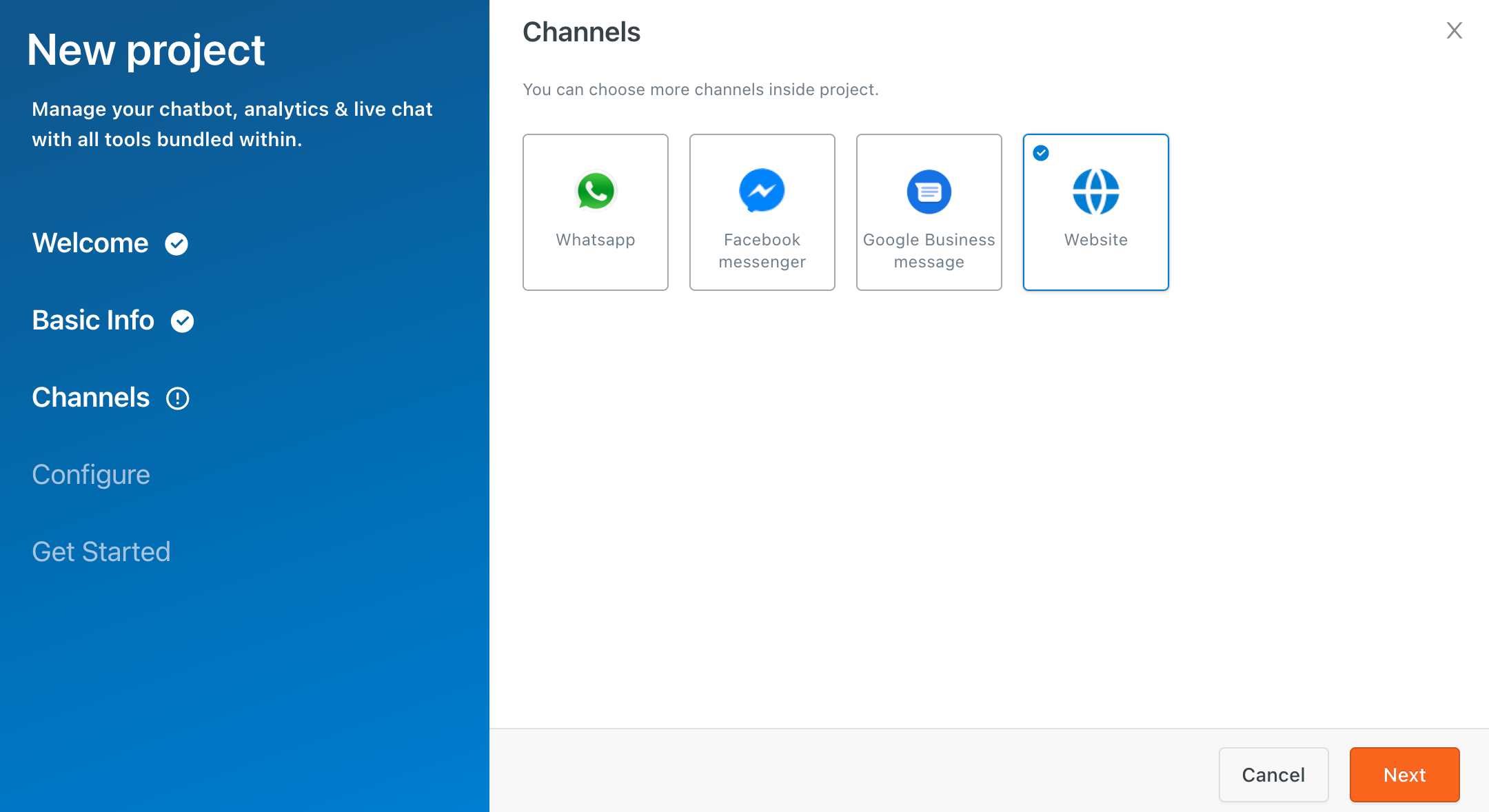 On the configure page, submit How do you greet your customer?. This is the very first message (welcome message) your customers will see when they land on the bot, so try to comeup with something interesting ;)
Below that add Top questions your customers ask you?. Post bot creation, you can find these questions under FAQs section.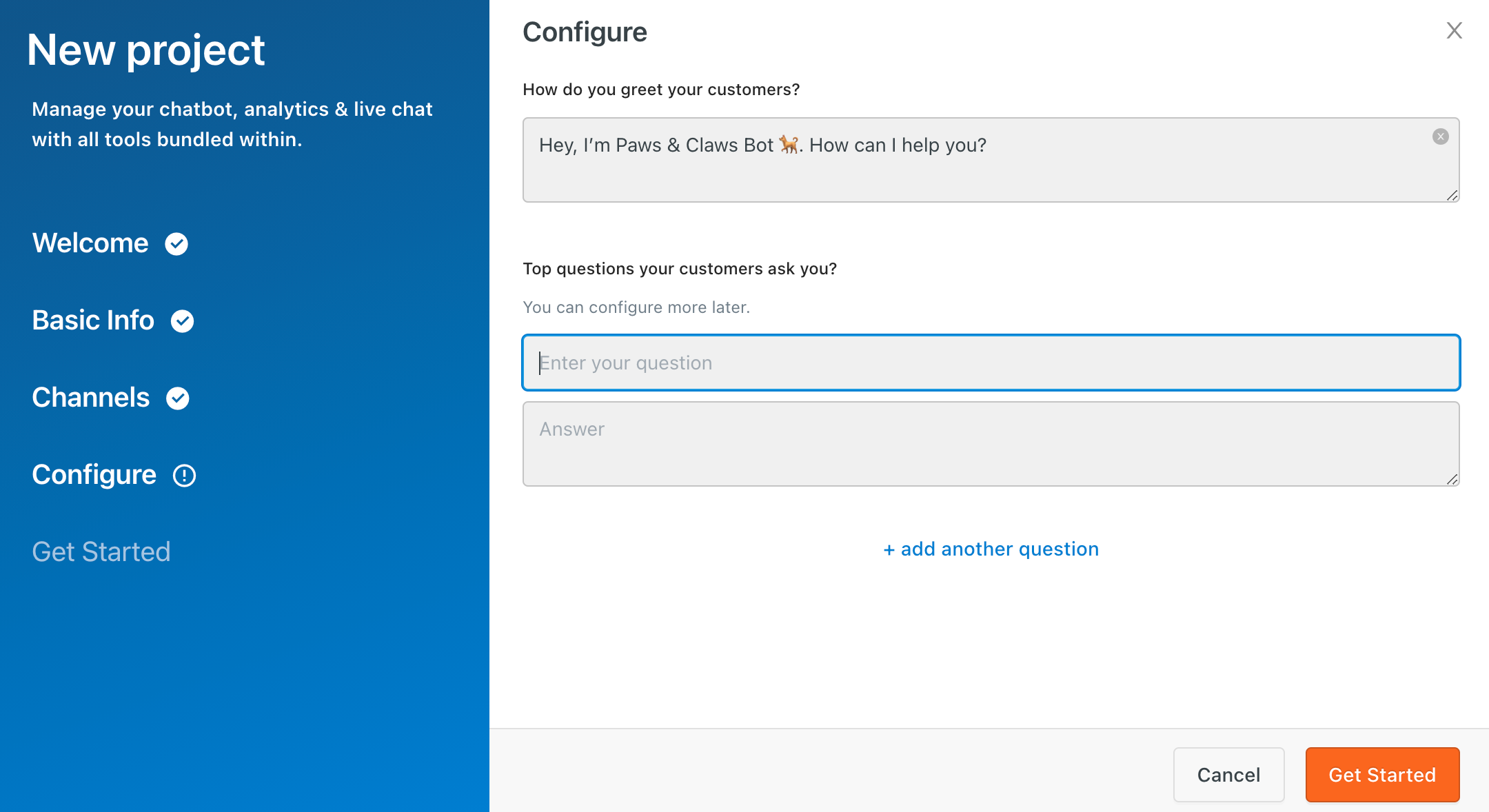 Now your first bot on yellow.ai platform is ready! Click on Go to dashboard, now under Try your bot section click on Start button.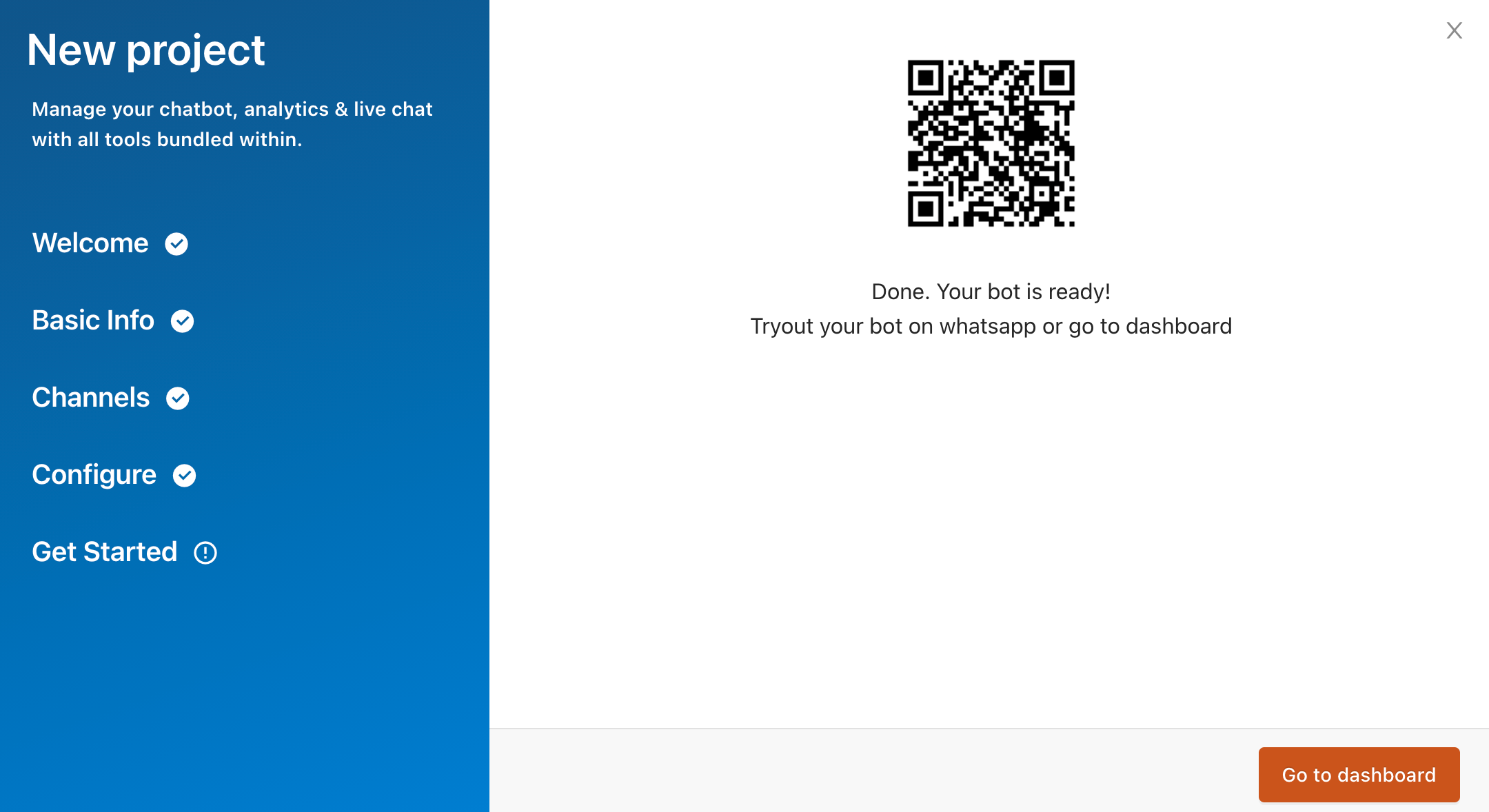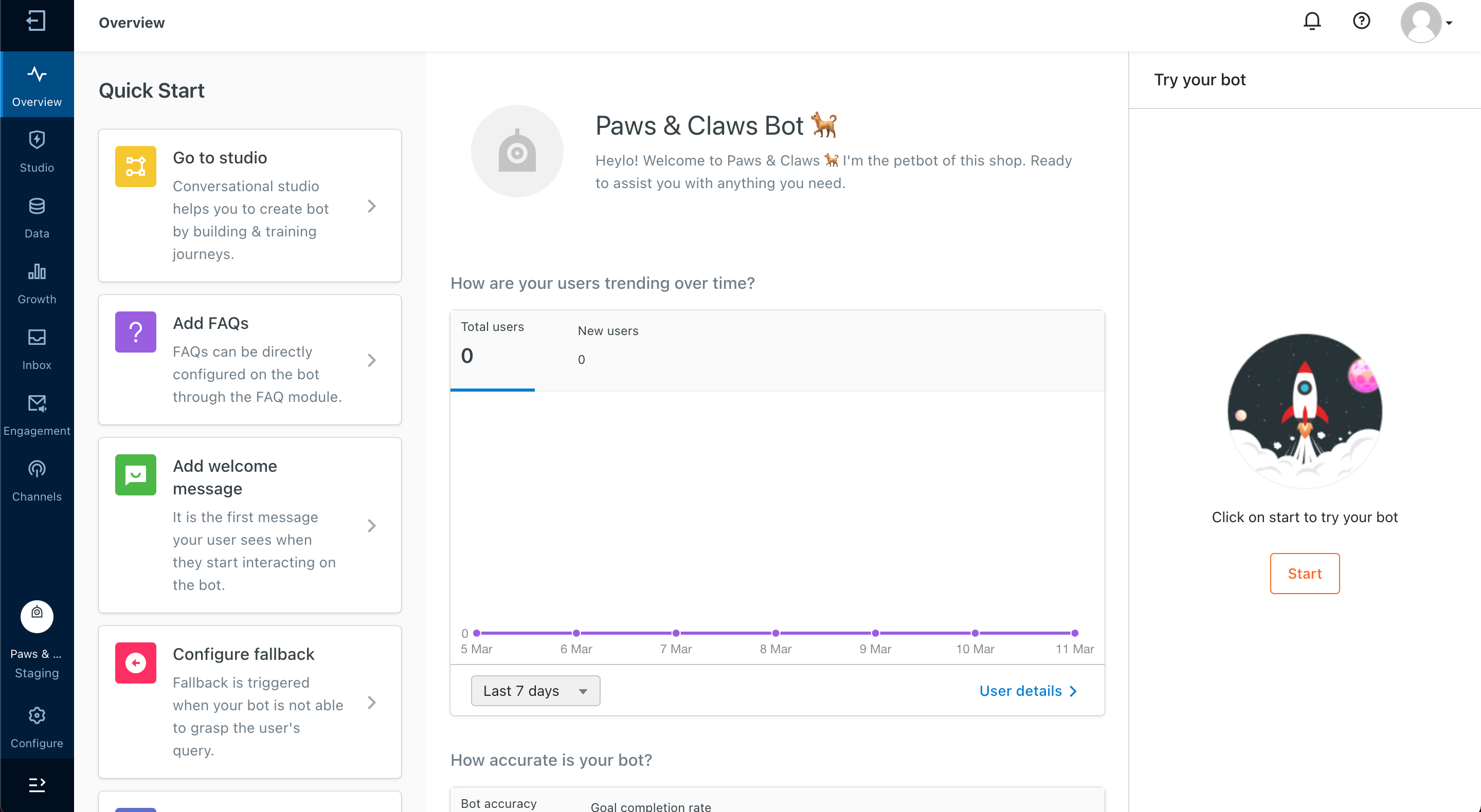 Here, you will receive a welcome message from the bot! Congratulation on starting your bot building journey on the yellow.ai platform.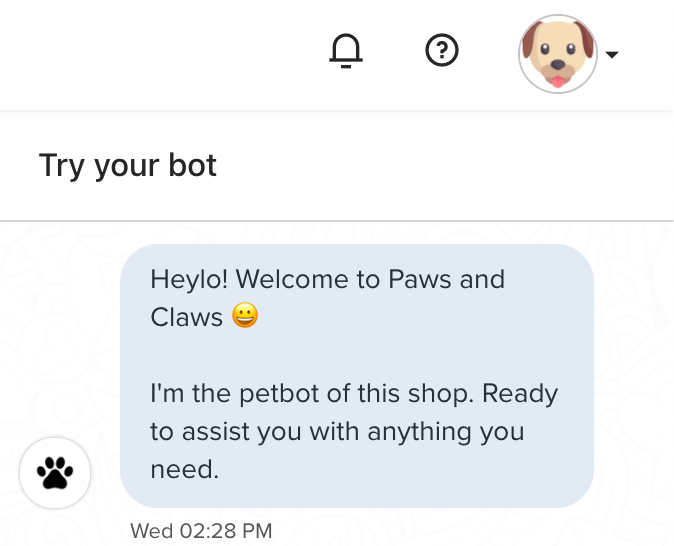 Incase you get stuck or have any question, don't hesitate to ask your queries at https://community.yellow.ai.
Not able to create a bot?
If you're facing issues in creating a new bot on our platform; there can be several reasons for the same.
You already have a bot, since all new accounts are allowed only one bot you will not be able to create another bot until upgraded your account. Reach out to [email protected] in this case.

You are in the wrong subscription, if you had an account with us earlier then you need to create a new subscription and can create a bot in that subscription.

There is a technical glitch and we request you to setup a call with us to resolve the same.
Please feel free to schedule Call with experts using this link: https://calendly.com/pratik-yellow-ai/15min
Just schedule a call as per your availability and we'd be happy to answer any of your bot building related questions.